Hits: 116829
1 September 2019 MANILA -- Journalists have raised concerns over worsening attacks against the press following the red-tagging of veteran journalist Froilan Gallardo and former National Union of Journalists of the Philippines (NUJP) director Leonardo Vicente "Cong"...
28 August 2019 The National Union of Journalists of the Philippines demands that authorities and security forces in Cagayan de Oro and Northern Mindanao ensure the safety of our former director Leonardo Vicente "Cong" Corrales, associate editor of the Mindanao Gold...
23 August 2019 Today, it has been 117 months since 58 persons, 32 of them media workers, were waylaid and butchered on a hilltop in the town of Ampatuan, Maguindanao. All because the leading members of a powerful and wealthy political clan could not countenance any...
The National Union of Journalists of the Philippines joins our colleagues in the College Editors Guild of the Philippines in condemning the intimidation by state security forces of The Pillar, official student publication of the University of Eastern Philippines in...
The disingenuous Salvador Panelo resorts to deliberately twisted logic to justify Malacanang's ban on Rappler. "There are certain rules that you have also to observe as a guest of the Palace," Panelo said after the Supreme Court ordered the government to comment on...
August 11, 2019 The National Union of Journalists decries the increasing incidence of what can only be described as targeted attacks on members of the critical media. Recently, our Bacolod chapter chairperson, Marchel Espina, was tailed by a suspicious motorcycle...
Keep safe during coverage.
Download our Philippine Journalist Safety Guide.
Established in 2005 in partnership with the International Federation of Journalists, the NUJP Media Safety Office monitors all forms of attacks against the media–from threats to attacks, intimidation and killings. It also keeps track of the legal status of journalist killings, and cases seeking to intimidate journalists, such as criminal libel.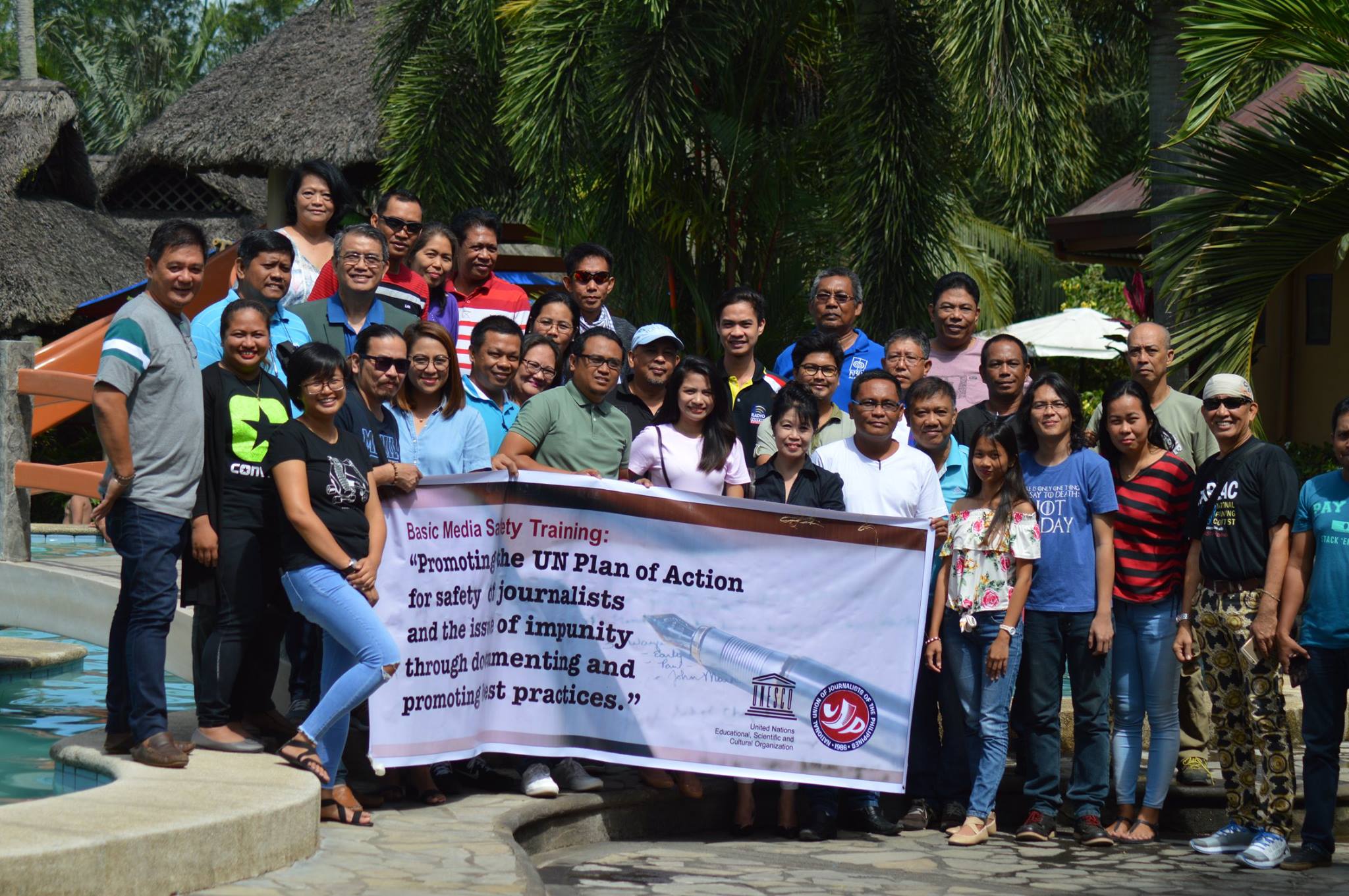 Stay up to date with NUJP
Support and donate
Support our fight for press freedom and better working conditions for Filipino journalists and media workers
Join Our Newsletter
Get the latest news and updates from NUJP straight to your inbox
Got an inquiry or request for interview?
Or call or text our hotline at +639175155991 
And we will attend to your communication as soon as possible.