Hits: 78371
1 July 2019 Unidentified gunman shot dead Reymond Paciol, 28 years old and a former cameraman of state-run People's Television on Sunday afternoon. Paciol was riding his motorcycle and is about to open the gate of his apartment when a still unidentified suspect shot...
June 26, 2019 The National Union of Journalists of the Philippines condemns the harassment committed by a lone gunman against five Bulacan-based journalists who were on their way home to Malolos, Bulacan, around 3:00 in the afternoon of June 21, 2019, Friday....
25 June 2019 It is unfortunate - but not surprising - that it has to take the loss of an icon to highlight the continuing lack of concern for the safety and welfare of workers in the media industry, both in news and entertainment.Could the accident that felled Eddie...
19 June 2019 The National Union of Journalists of the Philippines hails and stands fully in support of the call by close to 1,000 actors, directors, writers, musicians, composers, cinematographers and other members of the television and film industry to the incoming...
19 June 2019 The National Union of Journalists of the Philippines denounces the ban ordered by the National Telecommunications Commission on Shanti Dope's rap piece, "Amatz," on the request of the Philippine Drug Enforcement Agency. At the same time, we deplore the...
10 June 2019 Let us call a spade a spade. The supposed "arrest" on Sunday of Davao Today columnist Fidelina Margarita Valle in Laguindingan, Misamis Oriental was not a lawful operation but a criminal abduction of a journalist. Valle, a veteran community journalist and...
Keep safe during coverage.
Download our Philippine Journalist Safety Guide.
Established in 2005 in partnership with the International Federation of Journalists, the NUJP Media Safety Office monitors all forms of attacks against the media–from threats to attacks, intimidation and killings. It also keeps track of the legal status of journalist killings, and cases seeking to intimidate journalists, such as criminal libel.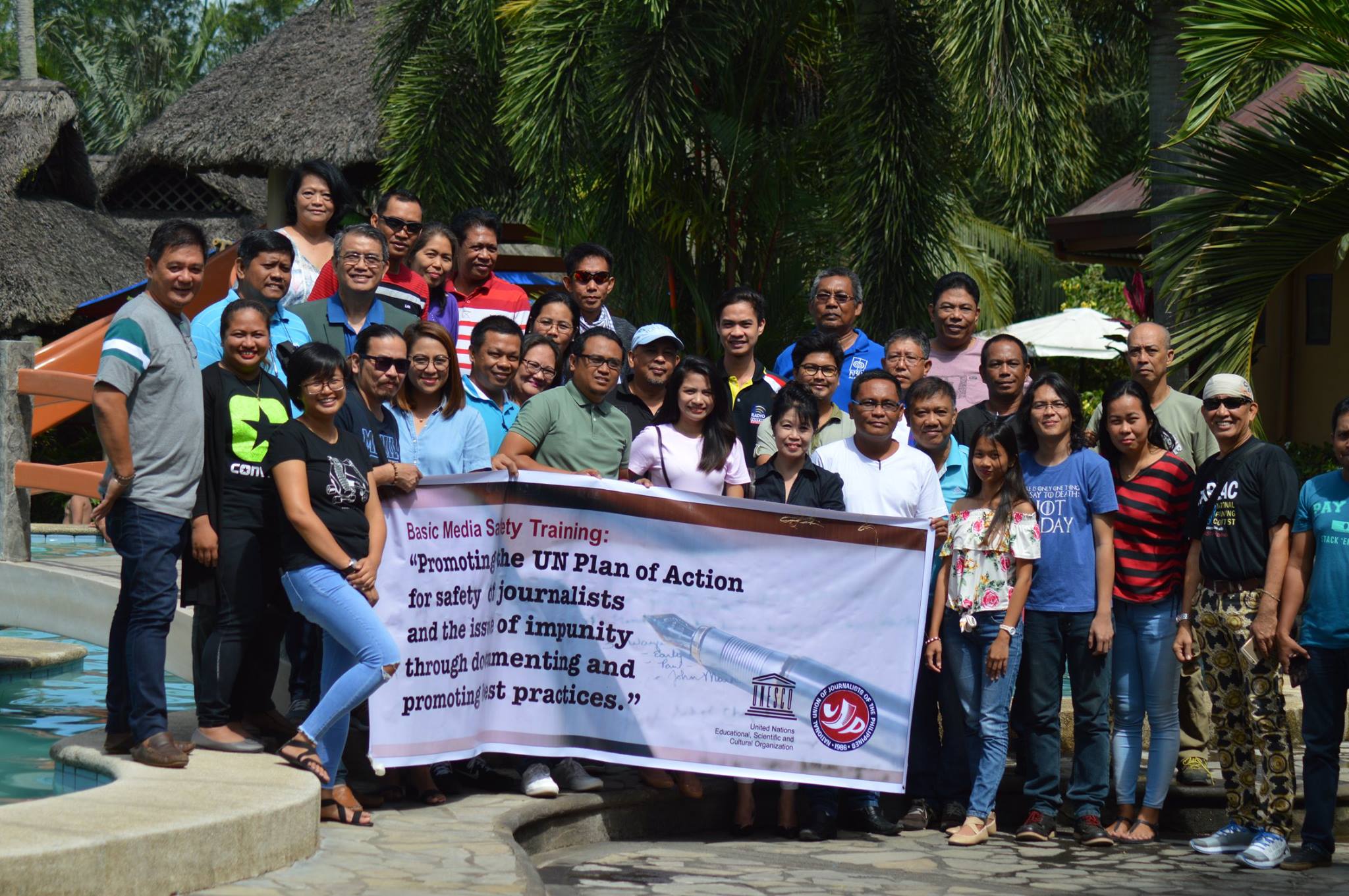 Stay up to date with NUJP
Support and donate
Support our fight for press freedom and better working conditions for Filipino journalists and media workers
Join Our Newsletter
Get the latest news and updates from NUJP straight to your inbox
Got an inquiry or request for interview?
Or call or text our hotline at +639175155991 
And we will attend to your communication as soon as possible.