State of Legal Safety of Filipino Journalists
If you have been following issues in press freedom and in the law, which many of us here have, in the past years, you will have seen how the nature of attacks and threats against journalists has changed.
It is not that media workers in the Philippines are under less threat, but that there are more avenues for these threats. For decades, libel has been, as is often described, a sword of Damocles hanging over the heads of journalists.
A former president openly hostile to the press helped make that sword more likely to fall as we have seen in high-profile cases like that of Maria Ressa and Rey Santos, and in those against our colleagues outside Manila.
In fact, many of the libel cases that NUJP monitored during the Duterte administration were against media practitioners in the regions.
A Pasay City court in February dismissed libel cases filed against broadcasters Darcie De Galicia, Noel Alamar and others, saying commentary they made on air were not defamatory or malicious.
The court said prosecutors had failed to determine probable cause for the case filed by the governor of Quezon province to continue to trial.
While we celebrate that win, the journalism community remains challenged. Baguio journalist Frank Cimatu is, for example, appealing a libel conviction over a Facebook post filed by a former agriculture secretary.
In January, the Court of Tax Appeals dismissed tax cases against Ressa and Rappler, saying prosecutors failed to prove beyond a reasonable doubt that they had failed to pay taxes on an investment made by the US-based Omidyar Network.
That investment, and the government regulator's determination that it was tantamount to foreign ownership, is central to a government attempt to shut the independent news website down.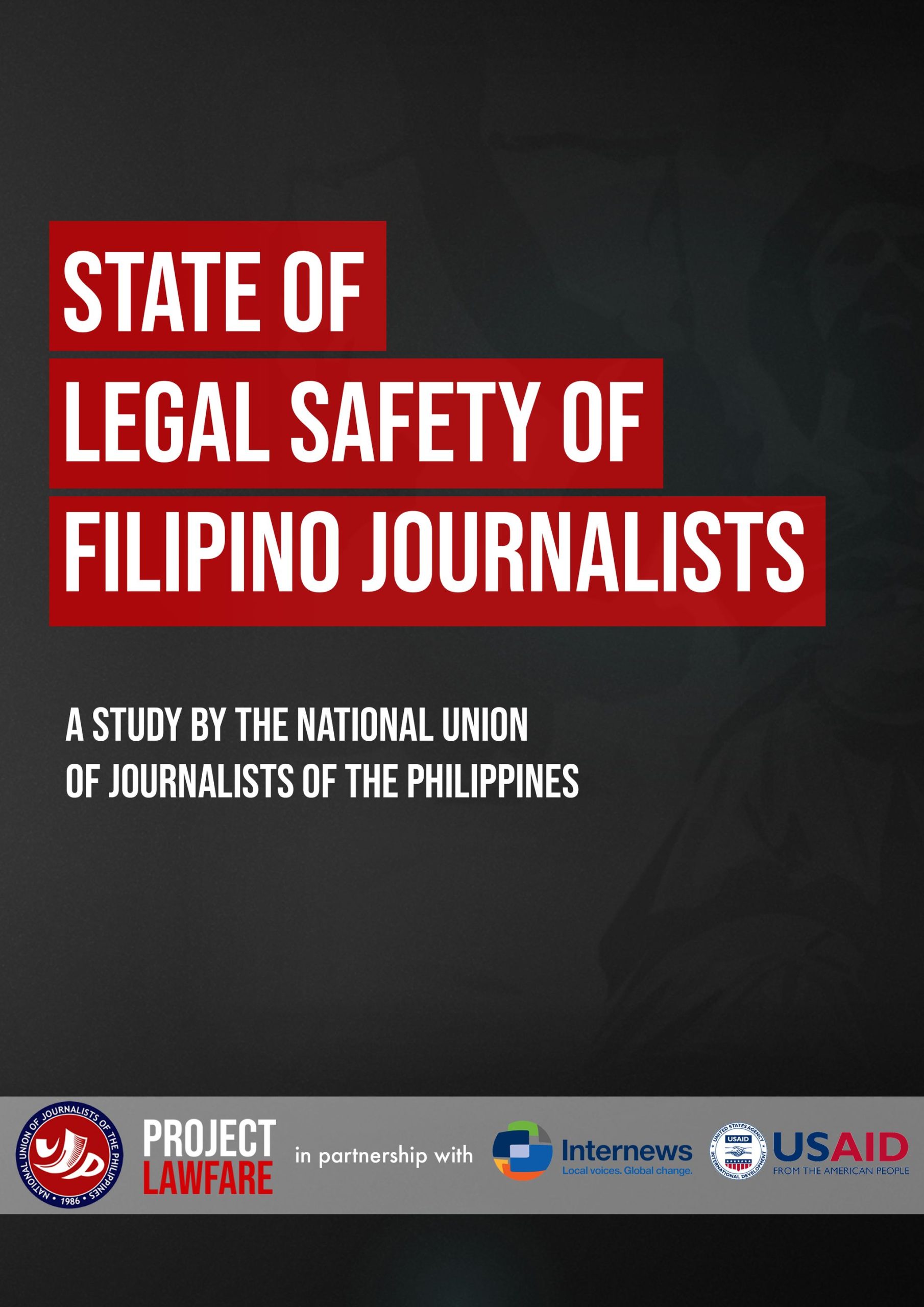 That acquittal was hailed as a victory for the truth and for facts, but we also see that as proof that if we struggle, if we push back, we can win.
It is in that spirit that alternative news website Bulatlat is pursuing a court case against a National Telecommunications Commission order blocking access to its page for unsubstantiated allegations of links to communist rebels.
The block order was based on Anti-Terorrism Council resolutions designating the Communist Party of the Philippines, New People's Army and National Democratic Front as terrorist organizations.
Bulatlat argues that it and other progressive groups affected by the block order are not designated organizations and that the order has no basis in fact or in the law.
While the block order is being questioned in court, Bulatlat reports being targeted by a new wave of cyber attacks.
Tacloban community journalist Frenchie Mae Cumpio remains in government custody and trial on a case of terrorist financing — based on questionable testimony from questionable witnesses —also began in January.
The government's confiscation of money — Cumpio and her lawyers said it was to fund a radio show and not to finance terrorism as prosecutors allege — recovered in the February 2020 raid that led to her arrest is also under appeal.
Niño Oconer, a correspondent for Baguio City-headquartered Northern Dispatch, has been charged with rebellion alongside six other activists and development workers, over an ambush on the military by the NPA in October 2022.
In our discussions with lawyers and lawyers' groups over the course of this project, we were told that the best approach to legal threats… to legal harassment is to address the complaint or charge before going to trial because once it is in court, you are already on your back foot.
And so the continuous and constant effort of the NUJP Secretariat, the Project Lawfare team, our partners at Internews and from among the legal community.
We have seen how, especially in smaller newsrooms and among media workers, colleagues might not have support against the threat of legal cases. Others are unaware of what next steps to take in the crucial first hours and days of receiving a summons, or after an arrest or a raid.
Many, if not most, do not have lawyers in their contacts or do not know how to engage one.
This summit is a crucial first step towards addressing those gaps. As we have done with physical threats and attacks, we will work towards setting a mechanism for responding to those in the legal arena.
It is fitting that we are meeting today, on the day that the Bar exam results will be released and a day after the Supreme Court released the new Code of Professional Responsibility and Accountability and a revitalized lawyers' oath.
In the spirit of that new oath, I hope that our work today will help journalists and media workers also "conscientiously and courageously work for justice as well as safeguard the rights and meaningful freedoms of all persons, identities, and communities."
As natural allies, we hope that media and the law profession can continue working together for "greater and equitable access to justice."
— Jonathan de Santos, NUJP Chairperson