Hits: 100
June 25, 2019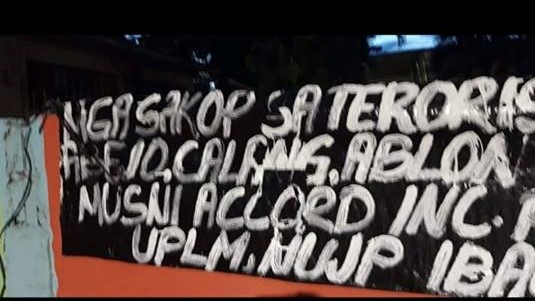 A streamer tagging the National Union of Journalists of the Philippines (NUJP) as 'terrorist supporters', along with several militant groups and human rights activists, was again found this morning, June 25, along a busy road in Cagayan de Oro City.
The black streamer was found by a church member of the Iglesia Filipina Independiente (IFI) at around 4:45 am along a section of a road at Upper Zone 4, barangay Bulua, this city.
The streamer is the seventh found in various parys of the city, including at the Press Freedom monument at the Provincial Capitol grounds.
The NUJP was on three of those streamers.
NUJP Hotlines:
09453503455
09398475177