Hits: 347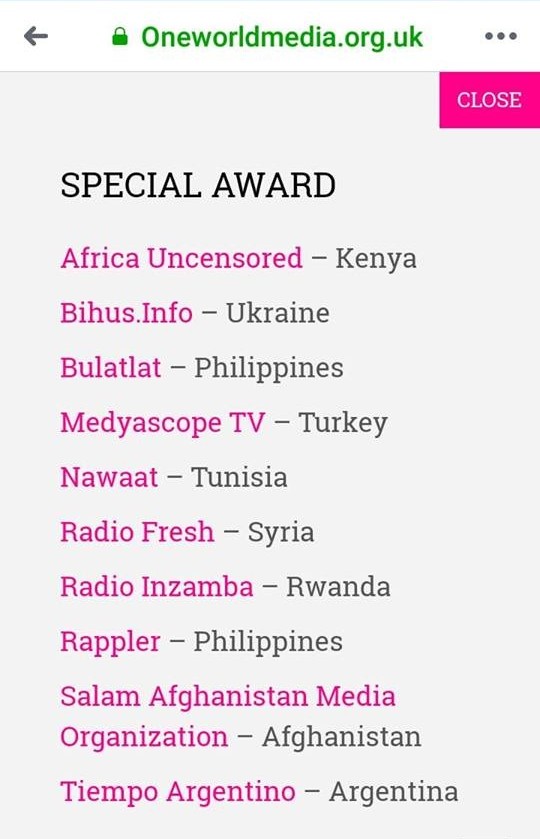 April 11, 2019
The National Union of Journalists of the Philippines congratulates our colleagues in Bulatlat and Rappler for being long-listed in the One World Media Awards, which "recognize the best media coverage of the developing world, reflecting the social, political and cultural life of people around the globe."

The inclusion of the two news outfits is an affirmation of the quality and value of the work they do and a testament to the fierce independence and courage of Filipino journalists in both the mainstream and alternative media who refuse to buckle under the continued assaults by the enemies of press freedom.

We take particular pride in Bulatlat, which houses an NUJP chapter and from where many of the leading journalists in the country today, both in the mainstream and alternative media, come from.

Mabuhay kayo!
Mabuhay ang malayang pamamahayag!
National Directorate
Hotline: +639175155991