Hits: 90165
Feb. 9, 2019On Friday, February 8, 2019, the website of the National Union of Journalists of the Philippines become briefly unavailable twice after being subjected to a distributed denial of service attack.According to our digital security partners, the two attacks...
April 26, 2019 The National Union of Journalists of the Philippines salutes Felipe Salvosa II for his courageous display of journalistic integrity. By openly protesting Manila Times owner Dante Ang's insistence on publishing that malicious fiction about journalists...
22 April 2019 The National Union of Journalists of the Philippines expresses alarm over The Manila Times article "Oust-Duterte plot bared," penned by no less that its Chairman Emeritus Dante A. Ang, as dangerous as it lays the ground for more attacks against...
April 11, 2019 The National Union of Journalists of the Philippines congratulates our colleagues in Bulatlat and Rappler for being long-listed in the One World Media Awards, which "recognize the best media coverage of the developing world, reflecting the social,...
March 19, 2019 The National Union of Journalists of the Philippines condemns the harassment being perpetrated by Gumaca Quezon Mayor Erwin Caralian and his brother, Vice Mayor El Chor Caralian against Radyo Natin Gumaca. Radyo Natin Operations Manager Mitch Hernando...
Statement of Journalists and Media Organizations on List of Alleged "Narco Politicians"7 March 2019WE, JOURNALISTS AND MEDIA ORGANIZATIONS, express grave concern about the likely breach of professional ethics and adverse legal implications of the publication and...
Keep safe during coverage.
Download our Philippine Journalist Safety Guide.
Established in 2005 in partnership with the International Federation of Journalists, the NUJP Media Safety Office monitors all forms of attacks against the media–from threats to attacks, intimidation and killings. It also keeps track of the legal status of journalist killings, and cases seeking to intimidate journalists, such as criminal libel.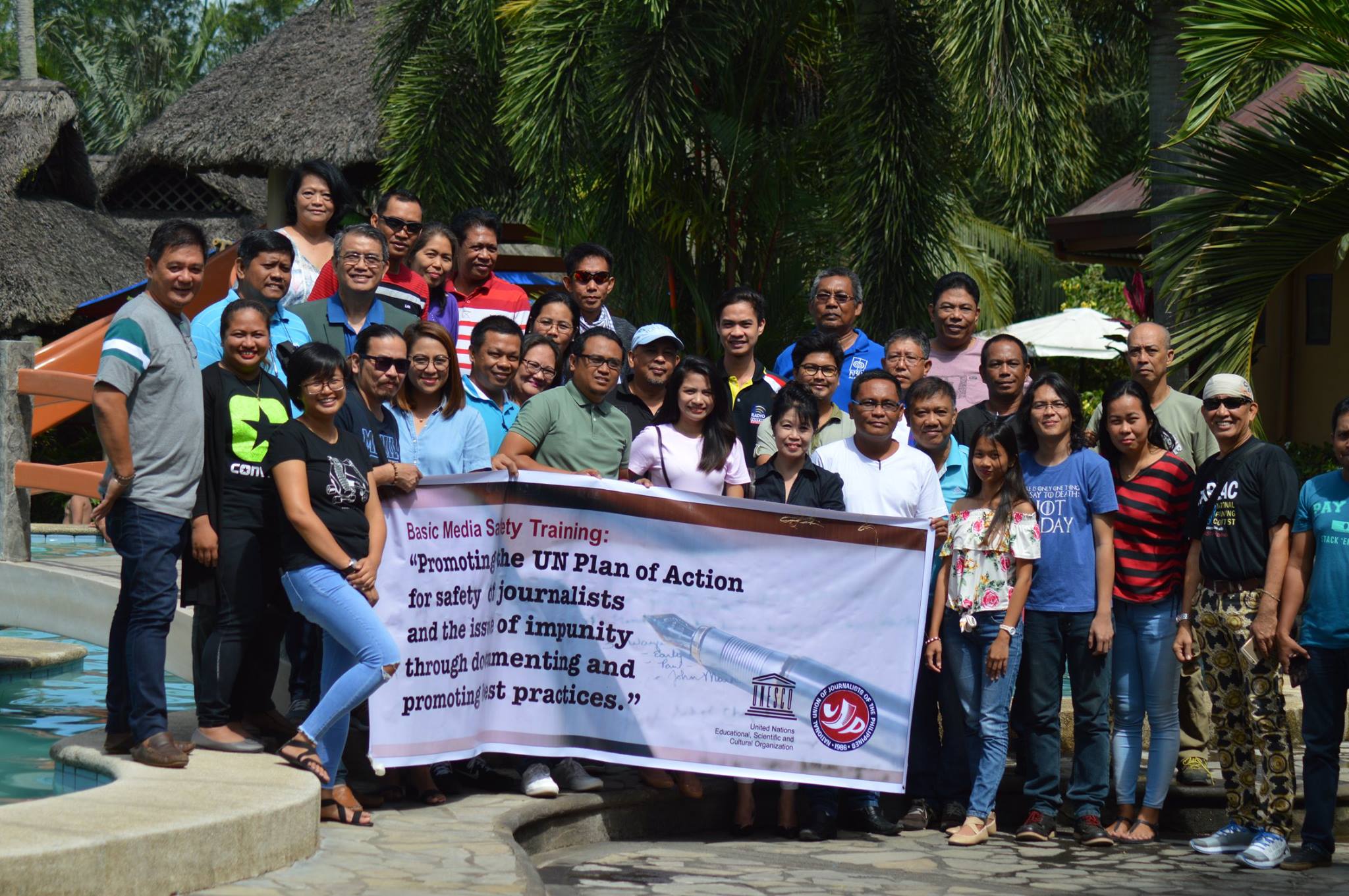 Stay up to date with NUJP
Support and donate
Support our fight for press freedom and better working conditions for Filipino journalists and media workers
Join Our Newsletter
Get the latest news and updates from NUJP straight to your inbox
Got an inquiry or request for interview?
Or call or text our hotline at +639175155991 
And we will attend to your communication as soon as possible.